Fighting for access to supports and services for First Nations children with disabilities
24/05/2019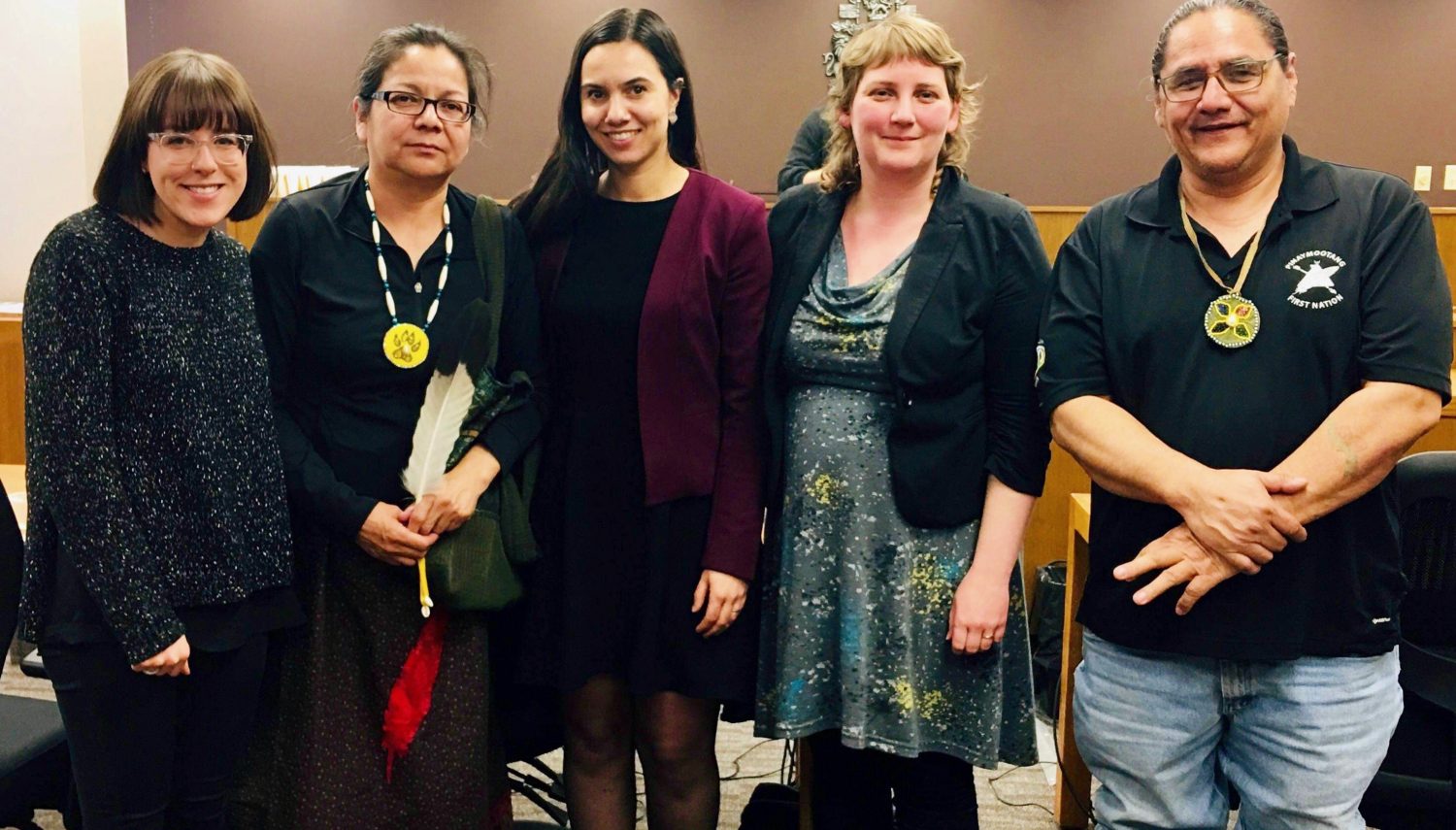 PILC represents a First Nations mother and her child who lives with disabilities in their human rights complaint at the Canadian Human Rights Tribunal and the Manitoba Human Rights Commission. The complaints relate to the gap of services and supports for First Nations children with disabilities. At the heart of the complaint is a young man named Dewey and his family. Dewey comes from a loving family and resides in Pinaymootang First Nation. He was born with a variety of intellectual, cognitive and physical disabilities. The complaints allege that the Respondents (the Province of Manitoba and the Federal Government) have discriminated against Dewey and his family on the basis of his ancestry and disability by creating delays, denials, and disruptions of services for Dewey and other First nation children like him.
In terms of the federal human rights process, PILC negotiated a settlement agreement on behalf of Dewey's family with respect to the individual elements of the complaint. The systemic federal complaint is currently in abeyance as we await for research being conducted by an interdisciplinary team of academics from the University of Manitoba and McGill University in collaboration with the Assembly of Manitoba Chiefs. The research relates to the implementation of Jordan's Principle in Manitoba. By way of background, "Jordan's Principle is a child-first principle and provides that where a government service is available to all other children and a jurisdictional dispute arises between Canada and a province or territory, or between department in the same government regarding services to a First Nations child, the government department of first contact pays for the service and can seek reimbursement from the other government or department after the child has received the service. It is meant to prevent First Nations children from being denied essential public services or experiencing delays in receiving them."
The provincial human rights complaint was held over a period of 17 days in January and February of 2019. The argument put forward by PILC on behalf of Dewey and his family is that he and other First Nation children with disabilities in Manitoba have been treated differently by the Province of Manitoba simply because they are First Nations. During the closing arguments, PILC argued that the Province of Manitoba should not be able to side step their responsibilities in ensuring that needs of First Nations children are met by replying on jurisdictional arguments akin to those that gave rise to Jordan's Principle. It is anticipated that the decision by the Human Rights Complaint Adjudicator will be published by 31 July 2019.
For more information about Dewey and his family, please watch the video below prepared by the Manitoba Human Rights Commission:
English with captions: https://www.youtube.com/watch?v=XXPD3OFVCx8
~Described video: https://www.youtube.com/watch?v=XXPD3OFVCx8
~En Français: https://www.youtube.com/watch?v=QFBnfWoU7Bs