Saying No to Rate Shock!
04/05/2018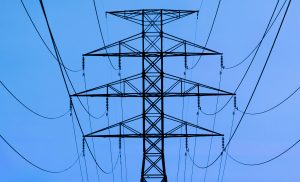 On May 1, 2018, the Public Utilities Board (PUB) said no to Manitoba Hydro's request for a 7.9% rate increase proposal which would have cost Manitoba consumers $127 million dollars a year. The PUB approved a 3.6% increase effectively knocking about $75 million a year off Hydro's request.
Just as importantly, the PUB order signaled that it was unlikely to buy into Hydro's plans for 5 more of years annual 7.9 percent increases.
Byron Williams and Katrine Dilay of the Public Interest Law Centre of Legal Aid Manitoba represented Manitoba residential consumers at the PUB hearing. Evidence presented during the hearing highlighted the importance of listening to alternatives to the Hydro plan that avoided rate shock, which appropriately addressed current risks, including drought and affordable access to the capital markets, and which recognize that the assets being built today are expected to last for 50-100 years.
The PUB decision highlights the ongoing need for an independent, evidence based process like the PUB that looks at alternatives based on the perspectives of intervenors representing residential customers, Indigenous communities, business and industry. The decision also reflects the importance of over 2000 Manitobans who made their voices heard to the PUB in opposition to the 7.9% rate increase.
As noted by Katrine Dilay of PILC "Hydro's plan to impose over half a decade of 7.9% annual rate increases would have imposed unnecessary and unsustainable increases on Manitoba families and the Manitoba economy."
It is also important to keep in mind that these rate increases will still impose significant hardship upon many Manitoba families, business and industry, especially those who are struggling to make ends meet, those on fixed and low incomes and those who rely on electricity both to heat and light their homes. The PUB has listened to consumers and recommended that the provincial government introduce a comprehensive bill affordability program to address energy poverty issues faced by Manitobans throughout the province.