Former Legal Aid Manitoba chair, Roland Penner dies
07/06/2018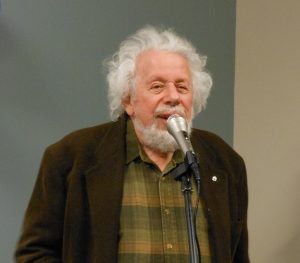 Roland Penner, Legal Aid Manitoba's first chair has died.
LAM became a legislated program in Manitoba in 1971. It opened its doors to clients in 1972. Penner was LAM's chair from 1972 to 1978. At that time, Penner said that LAM had two major goals "firstly, making legal services more accessible and secondly, carrying out preventive law, that is, being of assistance to people before they are embroiled in costly litigation."
Penner was instrumental in developing a true mixed model of service utilizing both staff and private lawyers to provide advice, duty counsel and full legal services to low-income Manitobans. During his term as chair, LAM established a network of offices throughout Manitoba and pioneered the use of advocates and legal assistants to increase legal services into remote regions of Manitoba and to increase access to justice to special needs groups.
During his term as The Honourable Attorney General of Manitoba, Penner advocated for start-up funding from the federal government and for changes in the then Legal Aid Services Society Act to create a new type of legal aid office that would, with the advent of the Canadian Charter of Rights and Freedoms, take on cases in the broader public interest. An office that would be dedicated to areas of law such as consumer, environmental, Indigenous and human rights issues. Due to his efforts and others such as Arne Peltz and Vic Savino, the Public Interest Law Centre was established in 1982 and continues to service disenfranchised groups and individuals today.
LAM honours Penner's contribution to providing legal services to Manitobans. Our condolences to his family and friends.